CCTV Recording Equiptment
DVR (Digital Video Recorder)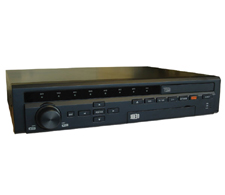 ​
​DVR's have fast become the most popular method of CCTV recording, with extended recorded periods without the need to change tapes.

No deterioration of image quality, no matter how many times you record onto the recording device.

Quick and easy access to footage.

Images can be viewed over the internet (subject to certain technical requirements - we will be happy to advise)

Most Modern DVR's will come with a 250gb data storeage hard drive. This can be upgraded to as much as 4tb+ at additional cost.
---
If you have any questions about these products please contact us.
---