Abloy Cliq Applications
ABLOYCLIQ REMOTEis a web based electromechanical locking solution that combines high security mechanical products with an equally secure administration system. An ISO 27001 Accredited hosted server environment provides a secure platform on which the Web Management Client resides, therefore access from anywhere in the world is possible utilising secure encryption via the internet. This allows users to add and remove keys, apply time schedules and view audit trail history from anywhere in the world.
---

​The Dangerous Substances and Explosive Atmospheres Regulations 2002 (DSEAR) place duties on employers to eliminate or control the risks from explosive atmospheres in the workplace. The ABLOY CLIQ REMOTE range of products have EN 60079-0 and EN 60079-11 ATEX approval
EN 60079-0 Electrical Apparatus for Explosive Gas Atmospheres Part 0: General Requirements
EN 60079-11 Electrical Apparatus for Explosive Gas Atmospheres Part 11: Intrinsic Safety "i"
IP (International Protection) codes indicate how well an item is protected against dust and water ingress. The first digit indicates the degree of protection provided against the intrusion of foreign objects and dust, the second digit indicates water resistance. The IP68 designation awarded to Abloy SUPER WEATHER PROOF (SWP) padlocks indicates a hermetic seal, and can withstand continued immersion in water.
---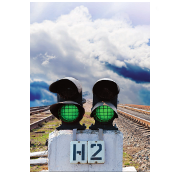 ​Rail
To secure critical locations in severe and rapidly changing weather, railway professionals in Asia were urgently searching for locks they could rely on in all conditions. They turned to Abloy Oy, a Finnish company with decades of experience in listening to customers and developing high quality locking systems that meet their needs.
Abloy SUPER WEATHER PROOF (SWP) padlocks were born, a locking solution in which the components are extremely well protected to ensure operation in all conditions. Security is guaranteed even with regular exposure to extreme heat or cold, storm-driven salt water or fine desert dust
---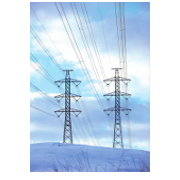 Electricity industry
When there is a problem with the distribution of electricity contractors are in hurry. These situations come suddenly and can not be foreseen. Still it would be good that contractors could access sites only when they need to. With ABLOY CLIQ REMOTE access can be given remotely to the contractor so that one can access to the site only when needed.
Gas and petroleum industry
Gas industry consists of a huge variety of locations which have all certain security requirements. Everything has to work seamlessly both in upstream and in downstream. Vandalism or physical attack is not an option when handling flammable material such as gas.
There are different security levels in the gas industry and not all locks need to be high security, however the ability to give users only one key with various access rights is the ideal solution. With ABLOY CLIQ REMOTE there can be locks that have only mechanical verification and locks that have both mechanical and electronic verification.
---
Water industry
Water industry uses a huge complex of storage reservoirs, water cleaning plants, pumping stations and distribution pipelines. In order to secure uninterrupted distribution they have to protect the purity of water and defend it from contamination. Premises and equipment need to be protected against all kind of vandalism.
Lost keys are expensive and represent a security risk, the result of which is that you have to change all the locks if a key is lost. With ABLOY CLIQ REMOTE because the key has both the mechanical and electronic security. The electronic element of the key can be disabled which means that key does not work anymore.
---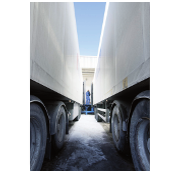 ​
Transport
Huge logistics operations are run daily. To be able to fulfil the customer promise, both quality and quantity of the load is required to be maintained despite the circumstances during the transportation. Environmental factors, safety of employees and public, as well as security of both the cargo and the equipment are of great importance.
In transportation there are several different kinds of targets to lock. With ABLOY CLIQ REMOTE one key can open all locks from padlocks and door cylinders to cam and furniture locks. These locks can survive in harsh, outdoor conditions, and provide details on who, and when these were opened, in addition a key for instance can be created which travels with the container/trailer and will only work when it reaches it's destination thus ensuring the security and integrity of the cargo.
---
Healthcare
The ABLOY CLIQ REMOTE system is able to meet the General Design Principles 0.8 (England) published by the Department of Health in Nov 2012 regarding medicine storage facilities
The majority of hospitals, clinics and pharmacy departments across the UK use traditional mechanical lock systems to control and maintain the security of their drug cabinets. A typical hospital ward will have several cupboards and fridges with a different key for each and the ward manager or nurse, who is on duty for that time period, will be responsible for these keys for the duration of their shift.
---
With ABLOY CLIQ REMOTE, each staff member is assigned their own key granting them access for their shift; ultimately saving the time wasted looking for other key-holders or looking for the right key for the lock. ABLOY CLIQ REMOTE also removes the security issue that arises when a key is misplaced- as the electromechanical system enables a lost key to be simply deleted from the system. Significantly, this saves the time and money wasted from having to change the locks on every occasion that an important key is misplaced or stolen.
ABLOY CLIQ REMOTE contains an audit trail which allows users of the system to track who last used each drug cabinet and at which time they used it- further increasing the security of the ward. One of the main benefits of ABLOY CLIQ REMOTE is the convenience that it offers to the end user. For example, in the NHS, the ward managers at the hospital are able to access all of the cabinets and cupboards that they need to use with just one key, as opposed to the multiple keys that they would need to have access to, with a traditional mechanical lock system.
---
To find out more about these products please contact us.
VISIT ABLOY CLIQ WEBSITE click here.