Abloy Cliq Software
How it works
ABLOYCLIQ REMOTEis a web based electromechanical locking solution that combines high security mechanical products with an equally secure administration system. An ISO 27001 Accredited hosted server environment provides a secure platform on which the Web Management Client resides, therefore access from anywhere in the world is possible utilising secure encryption via the internet. This allows users to add and remove keys, apply time schedules and view audit trail history from anywhere in the world.
---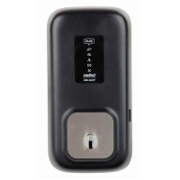 ​
The wall mounted PD allows key holders to update their access rights from remote locations around the site, at the same time downloading audit events and key battery status that have been saved to the key back to the main CLIQ database
Wall PD's can be placed in strategic locations, this allows key changes to be made and implemented without disruption to the working day. The Wall PD's will use the existing LAN/WAN internet to achieve communications with the hosting environment.
---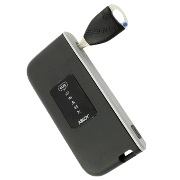 ​
The ABLOY CLIQ REMOTE system also offers a personal handheld programming device which links to the GSM Network via a Bluetooth connection to your mobile phone, offering all of the features of the wall PD in a convenient portable device
No data is stored on the device and high level encryption is used in all communication to the remote server, making it highly secure.




---
OPERATION
The key is inserted into the cylinder.
The cylinder is powered up by the battery in the key.
Encrypted information is transferred between the key and the cylinder.
The key will be granted access if:

The key is active at the time
The time schedule on the key allows the key to access the cylinder at the time
The cylinder is known by the key
The key is listed in the cylinder's list of authorised keys
The mechanical coding allows the key to open the cylinder

An audit trail of the key being inserted in the cylinder is saved in the key as well as in the cylinder. Time, date, key and cylinder ID and result is stored in the audit trails.
---
To find out more about these products please contact us.
VISIT ABLOY CLIQ WEBSITE click here.