Salto Clay Products
SALTO CLAY HANDLE SETS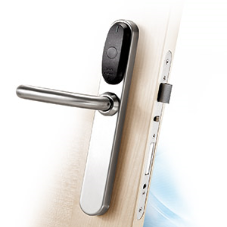 The Salto Clay Doorlock is specially designed to fit Euro and Scandinavian profile doors, even narrow profile framed doors. They work with the vast majority of European, Scandinavian and Swiss mortise locks and cylinders. The Salto Clay Doorlock is IP55 compliant so it can be applied at the exterior of your door.
---
SALTO CLAY CYLINDERS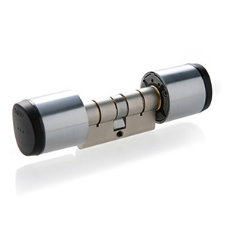 The Salto Clay Cylinder will be available for any type of door, including those with narrow frames. Mortise, RIM or Padlock are all supported with a choice of different cam and cylinder profiles: Euro, UK Oval and Australian Oval profile. All models are available as double, half, or half with turn versions
---
SALTO CLAY PANIC BAR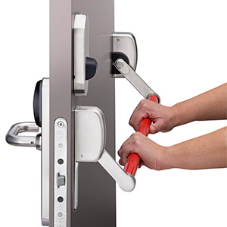 Whether you have a mortise panic device or a rim panic device, SALTO has a solution. Compliant with EN1125 depending on the panic bar, the lock and the SALTO panic bar kit. All the benefits of Clay by SALTO but for emergency exits. Available for either single or double leaf escape doors
---
SALTO CLAY TAGS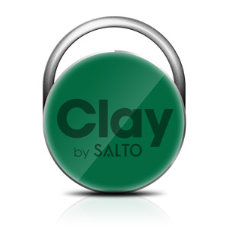 The Salto Clay Tag is the smallest of the Clay family but highly secure and just as good-looking. The heart of the tag holds the most secure RFID chip available in the market to make sure that its impossible to duplicate the Tag ID. Available in 5 colors: Black, White and 3 Greens!
---
SALTO CLAY IQ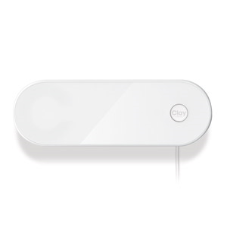 The ClayIQ is the center of the Salto Clay Universe. It connects your wireless locks to the My-Clay cloud. Mount the ClayIQ with the included mount bracket, plug it into the power outlet and activate it in your My-Clay account The ClayIQ doesn't use Wifi but manages the internet connectivity by itself. The rule of thumb is that wherever you can make a cellular phone call you can install a ClayIQ. Maximum distance to the Salto Clay locks and cylinders is 10 meters but in case you need more we have Salto Clay Repeaters available to go up to 60 meters.
---
My-CLAY.COM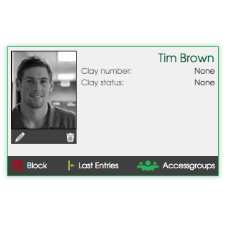 No software installation, scaling on any device, secured login, intuitive design, anything you may expect from today's cloud solution is in My-Clay.com. Manage locks, people, messages and access rights with no hassle Available for IOS, Android and Windows Phones (Windows 8) the Salto Clay App enables you to manage your Clay system when you are on the go. It offers those features that you want to be able to do whenever and wherever.
---