Abloy Cliq Downloads
Downloads and Video
Whilst we've tried to include the downloads that we think will be useful to you there maybe information that you need with regard to your own application. The ABLOY CLIQ REMOTE system is so flexible that we can't possibly include for all eventualities, so if we've missed something or you need further information then please do not hesitate to contact us.
---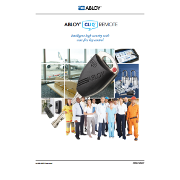 ​
ABLOY CLIQ REMOTE - how it works
Combining the unique ABLOY PROTEC2 mechanical key systems with high security electronics. Managing systems and key access remotely, in real time.
​
---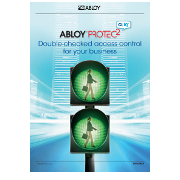 ​
ABLOY CLIQ REMOTE - double checked access control
Do you want to ensure that the right people are allowed in and the wrong people are kept out?
ABLOY PROTEC2 which is based on the patented rotating disc cylinder mechanism, takes care of the mechanical security at your site, while electronic CLIQ technology allows flexible control of keys, access rights and audit trails


---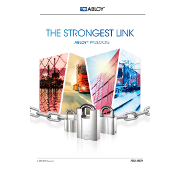 ​
Abloy Padlocks
Abloy Padlocks provide effective protection against drilling, sawing, cutting, twisting or shimming. Includes PL362, the strongest padlock on the market (CEN grade 6).




---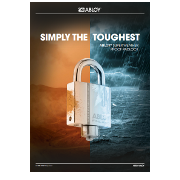 ​
Abloy SUPER WEATHER PROOF (SWP) padlocks
A new range of padlocks providing the ultimate protection against dust and water. The IP68 designation awarded to ABLOY SUPER WEATHER PROOF (SWP) padlocks indicates a hermetic seal



---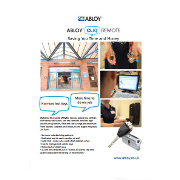 ​
Healthcare
The ABLOY CLIQ REMOTE system is able to meet the General Design Principles 0.8 (England) published by the Department of Health in Nov 2012 regarding medicine storage facilities
The majority of hospitals, clinics and pharmacy departments across the UK use traditional mechanical lock systems to control and maintain the security of their drug cabinets. A typical hospital ward will have several cupboards and fridges with a different key for each and the ward manager or nurse, who is on duty for that time period, will be responsible for these keys for the duration of their shift.
---
---
---
---
To find out more about these products please contact us.
VISIT ABLOY CLIQ WEBSITE click here.